The Gateway Awards India, iPad Magician UK
Off to India I went again and this time it's Nautical Digital Magic time from the iPad Magician India performing for The Gateway Awards India, The Gateway Awards is one of the most coveted awards in the maritime industry honouring individuals, organisations and companies from across India's maritime industry.
I performed my stage show on Friday 21st August, the stage show involved the history of the Marine Industry and how technology has changed the way the shipping industry does things.  After the show I performed close up magic later on that evening.  I performed tricks like pulling branded The Gateway Awards India pens and USB sticks out of my iPad for 450 guests at The Lalit in Mumbai.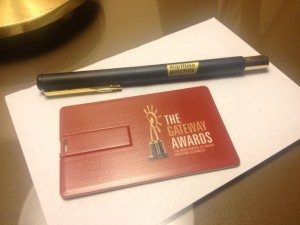 Performing in India is a fantastic honour and a massive well done to all the winners at The Gateway Awards