After months of work and stress I finally got to show my fully customised Multiple iPad performance to an audience, this show was specially designed and created for a pharmaceutical company from the Middle East and included butterflies, stick men and jelly fish! It makes sense when you see it…
Multi iPad Magic in Verbier, hire iPad Magician Switzerland
For this show I worked with the amazingly talented Matt Daniel-Baker and they requested for us to perform at a corporate event in Verbier, Switzerland, for a 2 day conference. Matt and I performed a unique show I created especially for 140 guests (including children!) from a Middle Eastern company. We were lucky enough to be performing at the stunning W Hotel in the heart of Verbier. Verbier is a stunning part of Switzerland and for once I actually got to see some of it, Matt and I took a quick trip on a cable car to take some pictures. See below a selection of our iPad Magicians in Switzerland pictures.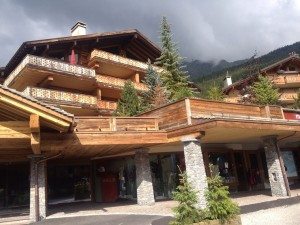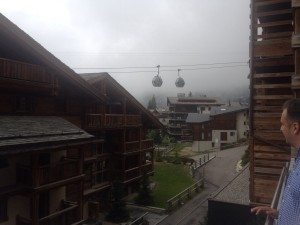 Our Multi iPad show was performed using 10 iPads! This is a show that is relatively new for me and is going so well with already having performed a version of it for BP and Mediscience.  For this event I performed a solo show on the first night and the second was with Matt and the 10 iPads, two unique performances especially for the client and their company. We spent months back and forth with ideas to make sure they were happy with the final results and it fitted in with their culture and vision.
Matt and I have performed on a number of iPad Magician events together and the Mutil iPad show is becoming my most popular. If you would like to know more about how I can create a fully customised multi iPad show for your event get in touch today and I am available to perform worldwide.