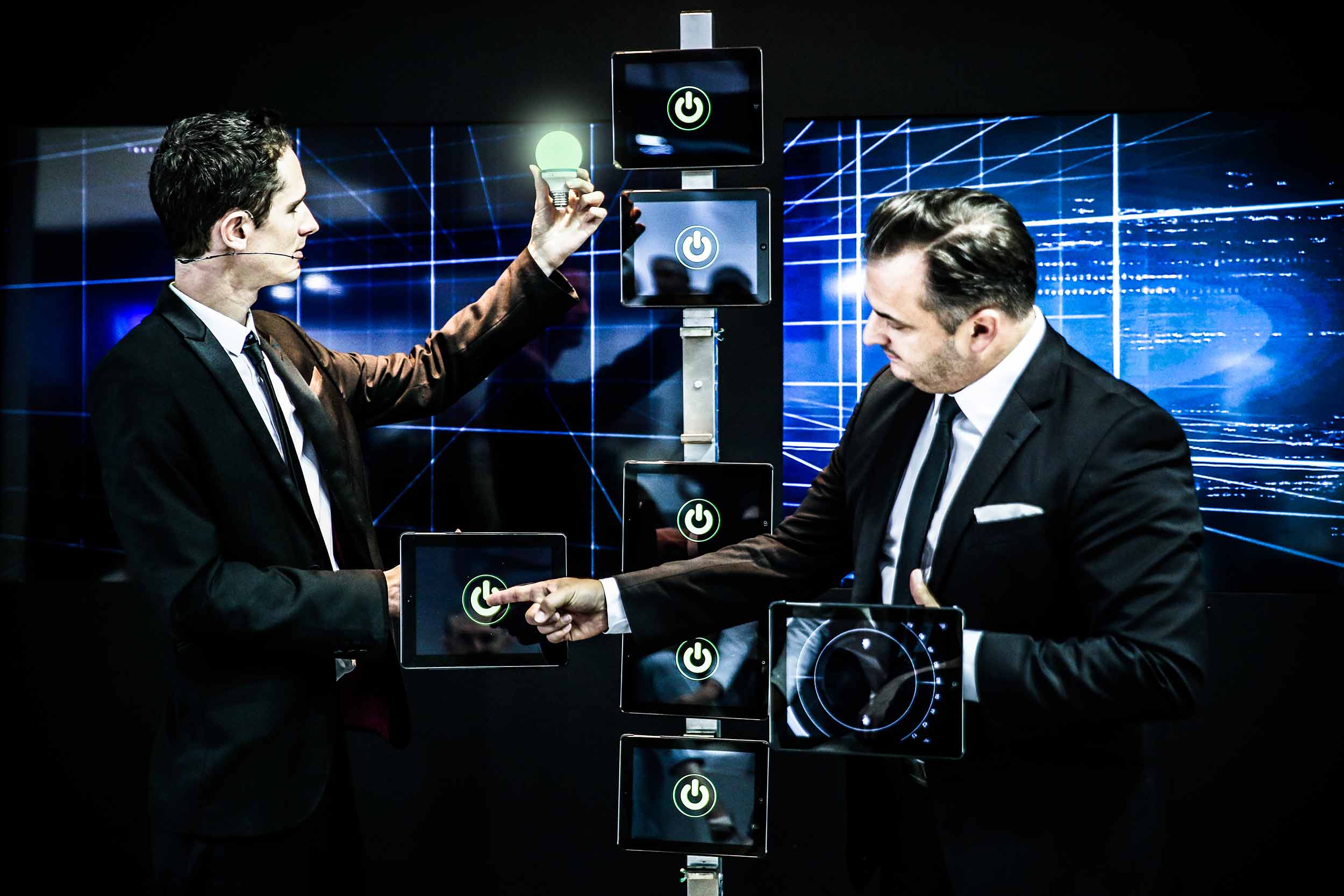 The Digital Revolution of The Magic World
Digital magic is a combination of creativity, magic tricks, and modern technology and it is the new trend attracting many global business leaders, successful company managers, and heirs to the throne.
The combination is sensational, leaving people speechless at first, but then making them talk for days about it. Digital Magic includes all modern-day technological devices, especially the iPAD, Android, and Windows tablets.
Technology often seems like magic on its own, regarding its features and all the possibilities that it offers to us. In combination with real magic, it offers the audience more than an illusion, a feeling that is hard to forget. People are often mesmerized by magic tricks and magicians, and always have a great time when visiting a magic act. With digital magicians and technology, magic has been taken to another level.
As a form of art, digital magic and illusion is a revolutionary step in the entertainment world, opening new doors to creatvity with extraordinary ideas to fascinate masses of people.
What is "Digital Illusion"?
Digital illusion (or digital magic) is a new art form which comprises of illusion or tricks which the performers showcase via their iPad or other tablet devices, and their show incorporates, 10 iPad, Augmented Reality, Virtual Reality, Illusion and Deception. They are able to do this with their knowledge of programming, graphics, and underlying hardware to deliver a visual illusion. It's gaining massive popularity across the globe for a few years now and is an appealing form of entertainment for all types of audiences, including but not limited to award shows, corporate groups, consumers at trade shows and expos, and conference attendees.
What kinds of acts can a Digital Illusionist  – The Technology Magicians perform?
Just like other forms of magic tricks, digital magicians can virtually do any kind of trick with just their devices alone. Be it taking something out from the device's screen into the reality, or pouring out water flowing from it, or using laser beams to create optical illusions in thin air – these illusionists challenge your imagination when it comes to surprising you with their unique twist to what was once a boring trick to you. To be at the top of their work and keep up with the pace at which this industry is evolving, they often develop new tricks to keep the "wow factor" of their performance up.